短期攝影展覽用經濟高畫質大相製作服務
Photo Printing with Framing Service (short-term/exhibition purpose)
Click on the photo to view more examples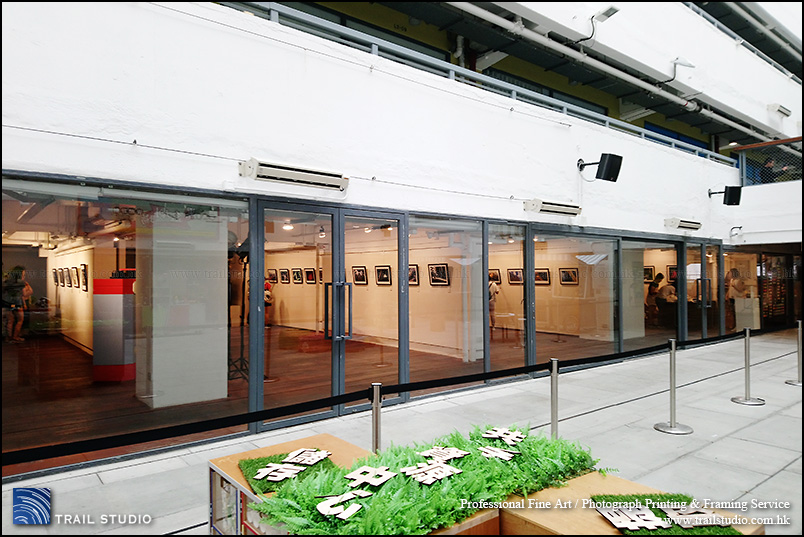 Po Leung Kuk Photo Exhibition in JCCAC
Product feature
| | |
| --- | --- |
| 1 | Giclee-print photo with very high image quality |
| | |
| --- | --- |
| 2 | Low price/performance ratio for short-term/photo exhibition purpose |
| | |
| --- | --- |
| 3 | light weight and safe (without glass) to display in public area. |
| | |
| --- | --- |
| 4 | Matt finish without reflection, ideal to display under uncontrolled environmental lighting |
| | |
| --- | --- |
| 5 | Easy to install/mount on fabric wall/panels with various methods |
| | |
| --- | --- |
| 6 | Uses real picture frame (black), and unprinted white border to simulate the visual effect of passe-partout. |
Output type: Photo for short-term purpose
編號


Code

影像尺寸(吋)


Image Size

產品尺寸(約)


Approx. Product size

費用


Fee

優惠價(5張起)


Special Offer
(5+ photos)
3:2 Image Aspect Ratio
| | | | | |
| --- | --- | --- | --- | --- |
| STP01 | 30"x20" | 34"x24" | $620 | $580 |
| | | | | |
| --- | --- | --- | --- | --- |
| STP02 | 27"x18" | 31"x22" | $590 | $550 |
| | | | | |
| --- | --- | --- | --- | --- |
| STP03 | 24"x16" | 27"x19" | $530 | $490 |
| | | | | |
| --- | --- | --- | --- | --- |
| STP04 | 21"x14" | 24"x17" | $470 | $430 |
| | | | | |
| --- | --- | --- | --- | --- |
| STP05 | 18"x12" | 21"x15" | $420 | $390 |
4:3 Image Aspect Ratio
| | | | | |
| --- | --- | --- | --- | --- |
| STP11 | 24"x18" | 27"x21" | $530 | $490 |
| | | | | |
| --- | --- | --- | --- | --- |
| STP12 | 20"x15" | 23"x18" | $470 | $430 |
| | | | | |
| --- | --- | --- | --- | --- |
| STP13 | 16"x12" | 19"x15" | $420 | $390 |
Sizes larger/smaller than listed about is not available for this production.
Production fee for other sizes is the same as the closest & larger size as listed.
Recommended resolution bottom line is 72dpi, higher is always better.
Print aspect ratio should conform to file aspect ratio, otherwise cropping will be required, and may harm photo composition.
Important Note
| | |
| --- | --- |
| 1 | Inexperienced organizers often tend to seriously underestimate the production lead-time of high-quality framed photos, enquire ASAP |
| | |
| --- | --- |
| 2 | Designed for short-term purpose as the bare paper finish is not protected against liquid or scratching. Product life can be a lot longer if it remains intact and away from oils, moisture and liquid - for other purposes use it at your own risk |
| | |
| --- | --- |
| 3 | For fabric display panel mounting, Velcro be bought separately, and the installed hook has to be removed. Do it with great care and avoid pressing/rubbing the printed surface against the desk/table. |
| | |
| --- | --- |
| 4 | Special offer shown in pricelist is the price per photo, applicable for 5 or more photos of the same size & type |
| | |
| --- | --- |
| 5 | For long-term uses, recommended to consider our other products |