專業大尺寸相紙裁放服務價目表


Large Format Photo Printing Service (Professional Photo Paper)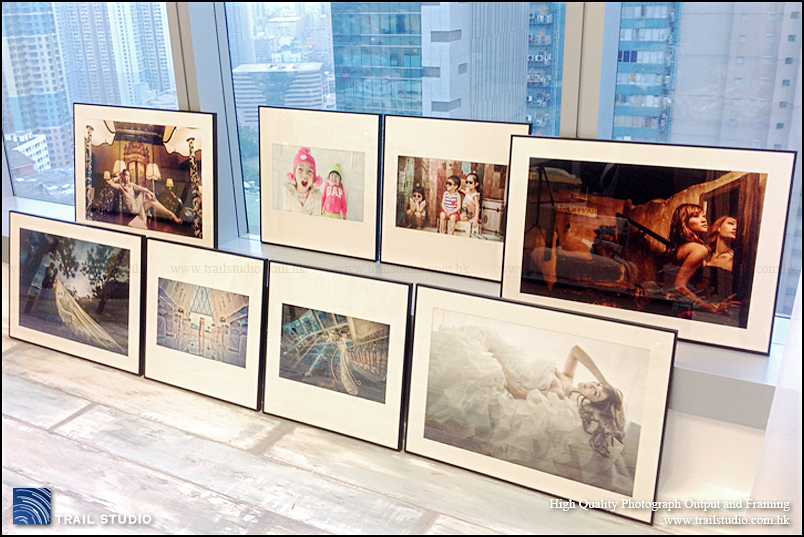 Studio decor for Siuming Fung(Siuming.photo)
Printing on German-made professional giclee-print photo paper.

Product feature
1. High resolution, high color accuracy and wide gamut to produce realistic and lightfast images.
2. Glossy & Satin (luster/semi-glossy) finish available.
- Satin finish for display in environmental lighting (default)
- Glossy finish for display under spot-light (specify when placing order)
3. An extra 0.5" white border will be added outside of the image (default, free of charge) to aid framing with the use of passe-partout. For borderless printing, please specify when placing order.
Important Note
1. Many small-scale photo shops out source large-format printing to 3rd parties, quality is less guaranteed and with higher risk of file leakage.
2. Print-only or w/framing both welcomed, but a large bare-print is very delicate, have us frame it in-house assures final quality, also saves your time and effort seeking another photo framer.
3. In humid places like HK, large photo papers may become a bit dimpled after absorbing air moisture, if not entirely mounted(adhered) onto a backing. FINE ART PAPER is recommended over it if you don't want to/can't entirely mount the print, but also don't like dimpling.

Output type: Professional Satin Photo Paper
Print-only fee. Framing is optional and separately charged.

Code


Image Size
(English Inch)
Printing Fee
(Print-only)
3:2
Image Aspect Ratio
4:3
Image Aspect Ratio
1:1
Image Aspect Ratio
2:1
Image Aspect Ratio
16:9
Image Aspect Ratio
English Inch(") is the traditional photo-measuring unit. 1"=2.54cm.
Recommended resolution bottom line is 72dpi, higher is always better.
Not available for sizes larger/smaller than those listed above, according to the corresponding aspect ratios.
Print aspect ratio should conform to file aspect ratio, otherwise cropping will be required, and may harm photo composition.
When framing a print, edges may be trimmed, or covered by other components, therefore the viewable/actual image size may be smaller than the marked size.