Harman by Hahnemühle Fine Art Media
哈曼藝術紙列印服務


Fine Art Printing Service, Harman by Hahnemuhle Fine Art Paper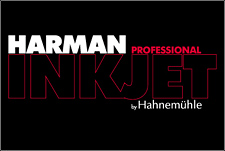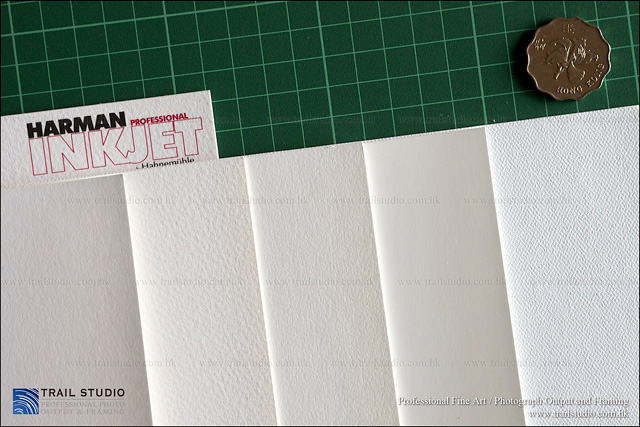 Harman Fine Art Papers,from left to right 由左至右分別是:
1. Matt Cotton Smooth‧ 100%cotton, Matt white, 300gsm
2. Matt Cotton Textured‧ 100%cotton, Matt white, 300gsm
3. Gloss Art Fibre‧ 100%α-cellulose, Gloss white, 300gsm
4. Gloss Baryta‧ 100%cotton, Gloss white, 320gsm
5. Canvas‧ Poly-cotton, 450gsm
Fine Art Papers are high-value, tactile, artistic and archival-safe papers, and are highly apperciated by the worldwide high-end art/photography market. Generally speaking, high quality fine art papers can easily surpass high quality RC (resin coated) photo papers of the same finish in every aspect.
Showcase of our high quality fine art paper productions: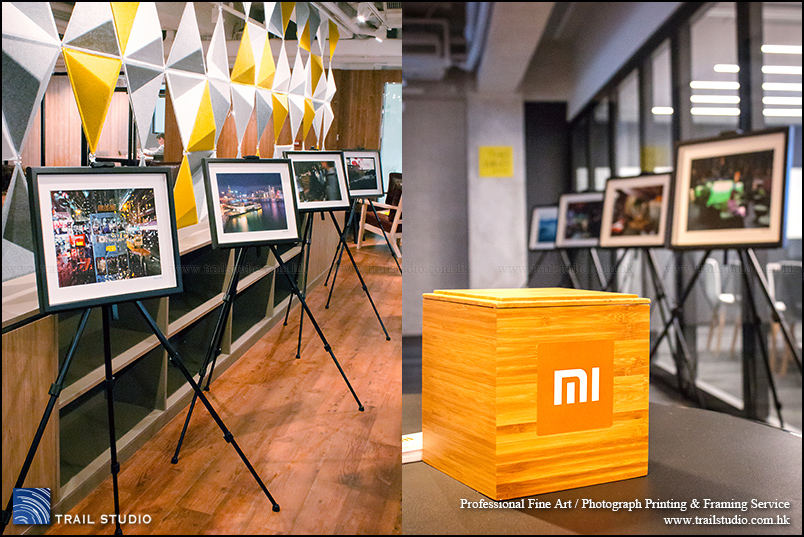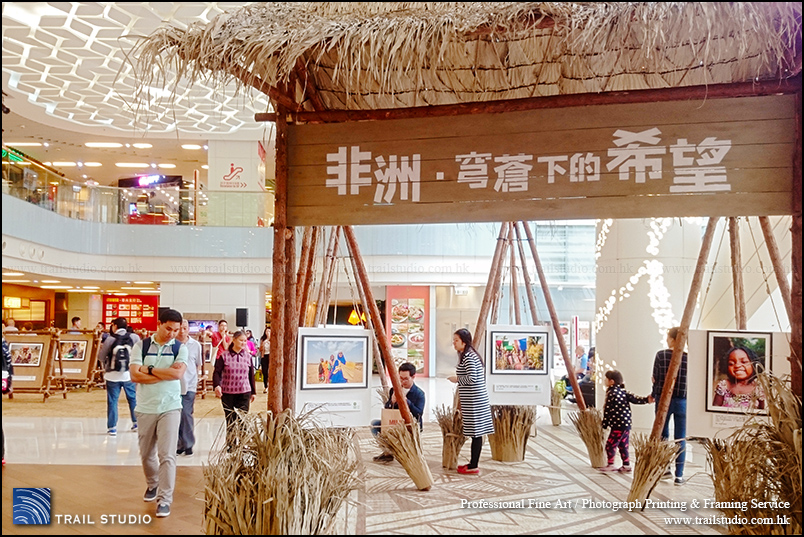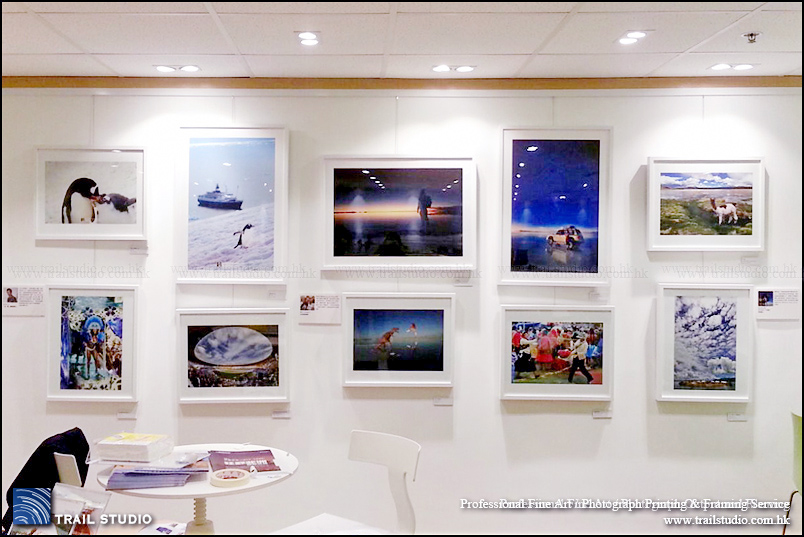 Side-light was used when photographed paper texture. Paper texture will not cause adverse effect on an image under normal conditions, indeed it can give unique tactile quality/artistic quality to the print. Appearance of texture may vary under different lighting conditions, color/brightness between an image and the actual product may vary.