Artistic Woodblock Photo
小尺寸藝術板畫相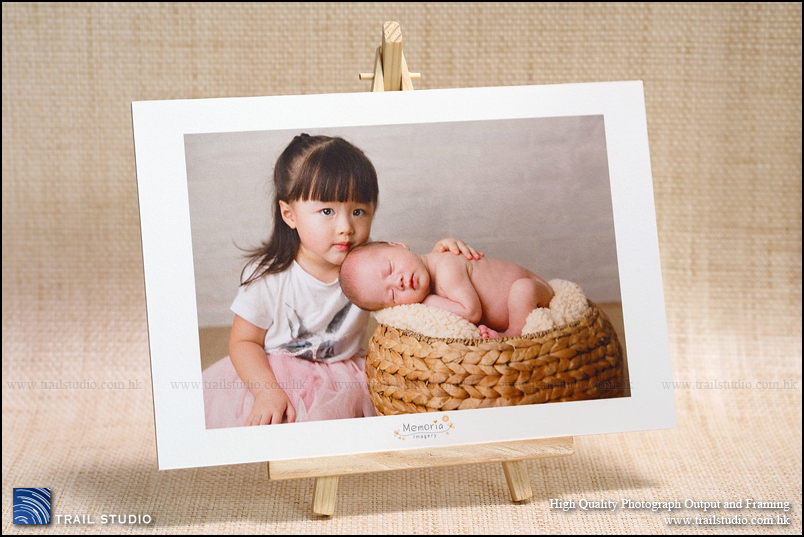 Production example for Memoria Imagery, a professional family/newborn photography studio.

This small size woodblock-style photo is a combination of fine art paper with wood panel, and mounted on mini-tripod to produce an unique and artistic presentation.
Besides photography, it is also suitable for artwork duplication.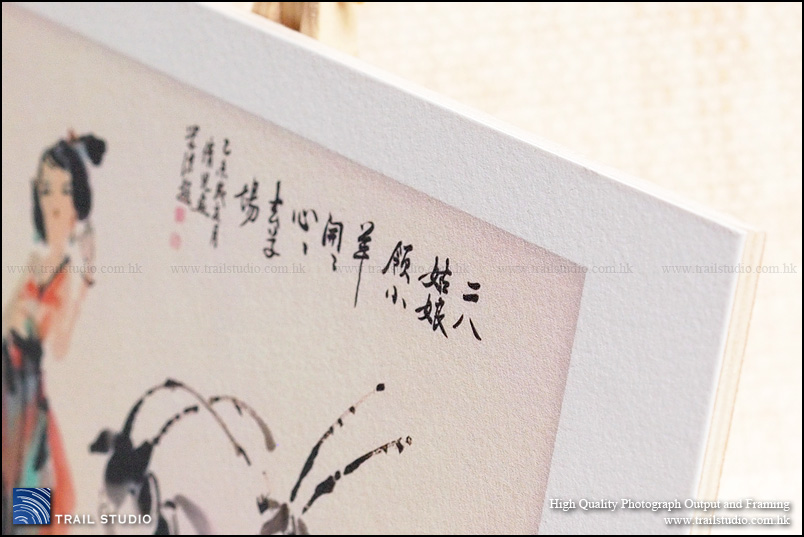 Product close-up. (Texture may look different, depending on lighting condition/camera angle)
Output type: Artistic Woodblock Photo
Mini-tripod included.

| | | | |
| --- | --- | --- | --- |
| Code | Size of Woodblock | Image Size | Production Fee |
WB01
22x15cm
=Approx.A5
18x12cm (3:2)
16x12cm (4:3)
HK$ 360
Recommended resolution bottom line is 120dpi, higher is always better.
Print aspect ratio should conform to file aspect ratio, otherwise cropping will be required, and may harm photo composition.

Important Note:
1. Other sizes unavailable.
2. There will be unprinted white border/area surrounding the image, as shown in the example(s).
3. One roll of short sentence can be added at the bottom white border, such as date, place or greetings etc. (available font: Arial/Times New Roman, natural grey in color, pre-print preview unavailable)
4. Free color/brightness adjustment upon request. (pre-print preview unavailable)
5. Text at the bottom can be replaced with company logo for commercial customers with long-term cooperation, as shown in the example(s).
6. Recommend for landscape-format photos, as the upper part of the mini-tripod protrudes from the woodblock and looks like the classic painting+tripod presentation, which doesn't for portrait-formats.
7. Image surface is protected by art-grade varnish and is decently scratch, fade and water-resistant. Do treat it as paper product and handle with care in order to (greatly) prolong its life-span.
8. If you decide to DIY your own gift-wrap, protect the printed surface from rubbing with the packing or contacting other hard objects.